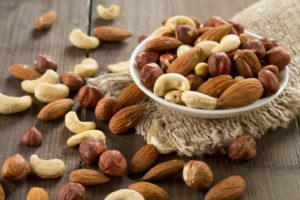 Implant-supported dental restorations can renew your ability to eat practically any food, from fresh fruits and veggies to savory steaks and everything in between. Before that delightful time, however, you will need to complete a complex treatment process. Part of that process is a dental implant surgery in Abington, wherein your prosthetic tooth roots will be inserted into your jawbone. Following your surgery, it is important that you avoid certain types of foods, including the ones listed below. Doing so will contribute to a complication-free and comfortable recovery.
Hot and Spicy Foods
Hot foods, or those that contain a lot of spice, may irritate your incisions and slow down recovery. They could even increase your risk of infection. It would be wise to stick to a diet of warm or even room-temperature foods and avoid any heavily seasoned meals.
Alcohol
Do you indulge in the occasional beer, cocktail, or glass of wine? Under normal circumstances, that would not adversely affect your oral health. Following your surgery, however, you should abstain from alcohol because it could increase swelling and slow down the healing process. Alcohol might also interact with pain medications and lead to serious side effects.
Chewy or Sticky Foods
Patients typically experience significant jaw soreness following oral surgery in Abington. Exerting a lot of effort to consume sticky or chewy foods may increase your discomfort. Eating such foods might even be impossible if you do not have any remaining natural teeth. Therefore, items like chewy candies, pizza crust, and tough meats should all be avoided.
Crunchy Foods
Most types of crunchy foods separate into hard pieces when you bite down on them. Those pieces could cause damage around your incisions and interfere with the healing process. Examples of crunchy foods that you should temporarily avoid include popcorn, crackers, chips, and nuts.
How Long Will the Food Restrictions Last?
Your oral surgeon will provide you with detailed guidance on dos and don'ts during your recovery. In general, patients should be on a "no-chew" diet for about one week after the surgery. During that time, you should eat mostly things like puddling, applesauce, and broth-based soups. Then, you can progress to a "fork tender" diet, wherein you can eat anything that is easy to cut with the side of a fork, such as meat loaf and soft breads. When your permanent dental implant restorations are in place, you may be able to bid farewell to all dietary restrictions.
You will have to adjust your eating habits after your implant placement surgery. However, any inconvenience you experience will be more than worth it when your new teeth are in place and you can begin to experience the full benefits of dental implants.
Meet Our Practice
We are proud to have five talented doctors at Abington Family Dental Care, including an oral surgeon. Together, our team works to provide top-quality, start-to-finish dental implant care in a comfortable, modern environment. To learn more about us and how we may be able to serve you, get in touch with us at 781-878-2190.