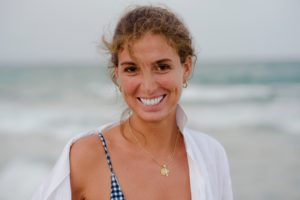 Have you been thinking about whitening your teeth but just have not gotten around to it yet? Well, now is the optimal time to brighten up your smile. If you are a new patient to our practice, you can get a FREE whitening kit when you book your first appointment before July 31. Read on below to learn more about this deal and how it can benefit you.
It Is FREE
Free teeth whitening in Abington is available to new patients at Abington Family Dental Care. All you have to do is give us a call and let us know you are interested in the promotion. During your first appointment with us, we will confirm your eligibility for whitening, and before you leave our office, we will provide you with a professional whitening kit at no extra charge. Click here to learn more about our free whitening promotion.
It Is Easy
The professional whitening kit we provide is easy to use. The trays are pre-loaded with a powerful bleaching gel. All you have to do is follow the provided instructions, which usually recommend daily use of the trays for about two weeks. At the end of your whitening period, your teeth are likely to be several shades brighter than when you started.
It Can Boost Your Confidence
Yellow, discolored teeth are often associated with old age and low socioeconomic status. White teeth, on the other hand, are usually seen as a sign of success and youth. Getting rid of stubborn dental stains can help you to smile with confidence, whether you are striving to impress clients at work, hanging out socially with your friends, or just greeting strangers on the street.
It Can Help You Prepare for Special Events
Summertime is often full of special events. Do you plan to attend a wedding or high school reunion this summer? Or perhaps you have a vacation planned. In any case, whitening your teeth can help you to look your best. Whether you are chatting with strangers or posing for photographs with the bride and groom, a bright smile can be a contributing element to a fun and worry-free event.
Our free whitening promotion is a rare opportunity to get rid of stubborn dental stains without spending a dime. Get in touch with our team today to learn more.
Meet the Practice
Abington Family Dental Care is home to a talented, experienced team of dentists. They are proud to offer preventive, restorative, and cosmetic care in a welcoming environment. Our office also periodically offers special deals to help patients save money. To learn more about us and how we may be able to serve you, call us at 781-780-2658.