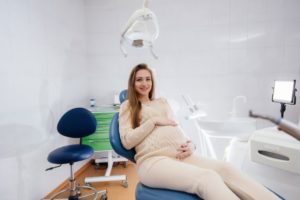 Professional oral health care is important during all stages of life, and pregnancy is no exception. Expecting moms face a number of unique oral health risks, such as pregnancy gingivitis, enamel erosion from morning sickness, and more. Your dentist can help you manage such issues. However, if you have sensitive teeth or a degree of dental anxiety, you might hesitate to schedule an appointment due to concerns about the safety of dental sedation in Abington during pregnancy. This blog post discusses what forms of sedation are safe for moms and their developing babies.
Local Anesthetic
Fortunately, local anesthetic is quite safe for pregnant people. A 2015 study published in the Journal of the American Dental Association found that the use of local anesthetics, such as lidocaine, caused no increase in birth defects or miscarriages.
This means that whether you are getting a filling, root canal therapy, or any other restorative treatment, you can consent to the use of local anesthetic without any serious concerns about how it will affect your pregnancy. The numbing agent will prevent you from feeling pain during your procedure. However, it will not stop you from feeling pressure, so you might still experience some sensation.
What About Other Forms of Sedation?
Beyond local anesthetic, other forms of sedation are not generally recommended for pregnant individuals. For example, nitrous oxide has been shown to pose some risks to a developing fetus, particularly in the earlier stages of pregnancy. Oral sedatives should also be avoided. Such medications could potentially pass through the placenta and have adverse effects on the baby.
Due to the risks associated with sedation, most dentists do not administer it to pregnant women. If you require a major dental operation that would normally necessitate sedation, it might be possible to delay it until after you give birth. If that is not an option, your dentist will create a personalized treatment plan to manage your oral health that will pose as little risk as possible to the developing fetus.
For example, some forms of sedation have been shown to be relatively safe during the second trimester of pregnancy. Treatment in the third or first trimester may be more challenging, but a skilled dental team can usually find a way to provide the needed care in a somewhat comfortable way.
Your smile is a precious asset, and it deserves to be well cared for while you are growing a tiny human inside you. If you have questions or concerns about sedation, be sure to bring them up with your dentist. They want you to enjoy both a healthy mouth and a complication-free pregnancy in Abington.
Meet the Practice
The team at Abington Family Dental Care is proud to provide expert oral health services to people during all stages of life. Pregnant individuals are more than welcome to join us as patients; we will do all we can to ensure you enjoy comfortable, high-quality treatment. To learn more about us and how we may be able to serve you, contact us at 781-780-2658.