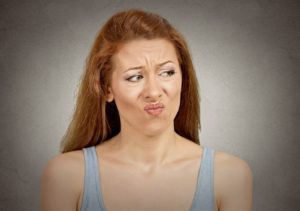 Tastebuds allow you to enjoy all sorts of delightful flavors, from sweet treats to savory sensations and everything in between. Unfortunately, though, sometimes you might experience unpleasant tastes. It is even worse if you do not know where the taste is coming from. For example, many people notice a metallic taste in their mouth. What can cause this issue, and how can you address it? Read on below to find out.
Possible Causes of a Metallic Taste
Some possible causes of a metallic taste in the mouth include:
Infections. Some types of oral infections can cause an unpleasant taste. For example, it is possible that gum disease or tooth decay is present. Systemic infections, such as a common cold or flu, can interfere with taste as well. Additionally, COVID-19 has been associated with a metallic taste in the mouth.
Medication. Some medications have been known to cause a metallic taste. These include certain types of dietary supplements and antibiotics. Additionally, some medications used for diabetes, psychiatric issues, and blood pressure may affect the sense of taste.
Dry mouth. When the oral cavity is lacking in moisture, it is common for unpleasant tastes, including metallic ones, to be present.
Pregnancy. The hormonal changes associated with pregnancy occasionally cause the taste of metal in the mouth.
Dementia. Dementia is often thought of as a purely mental condition. However, it can affect the taste buds as well.
Exposure to chemicals. Tobacco, lead, pesticides, and mercury may cause a metallic taste. Chemicals in certain foods may also cause this problem, particularly if you have an allergy to a specific item.
What You Can Do
Unfortunately, some cases of a metallic taste are not easy to address. For example, there is no known cure for dementia, and some people who get COVID-19 struggle with taste problems for many months after their other symptoms disappear.
In other cases, though, it may be possible to lessen or eliminate the taste of metal in your by:
Adjusting your oral hygiene routine so it is as thorough as possible.
Quitting the use of all tobacco products.
Looking at the side effects of any medications you regularly use. Your doctor may be able to write a prescription for an alternative medication that is less likely to cause a metallic taste.
Of course, it would also be wise to ask your dentist in Abington for their advice and guidance. They maybe recommend certain habits or products that can help you regain a normal sense of taste.
A metallic taste in the mouth can be annoying. Identifying the cause of the problem and following up with appropriate action may be able to help you get back to enjoying your favorite foods without the interference of unwanted sensations.
Meet the Practice
The skilled, experienced team of dentists at Abington Family Dental Care is proud to provide a wide range of services for our community. If you are concerned about a bad taste in your mouth or any other issue that relates to oral health, we would be pleased to offer our assistance. Contact us at 781-780-2658.