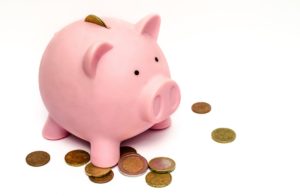 Everyone is looking for ways to cut back their expenses to combat inflation and soaring gas prices. Besides eating out less and adjusting travel plans, some people are forgoing routine dental care to save money. If you've been putting off seeing a dentist, despite having dental insurance in Abington, you're throwing money down the drain. Here's how visiting your dentist can give you a little more spending money in your pocket.
Keep Your Smile Healthy with Preventive Dentistry
Routine cleanings and checkups aren't a luxury. They are a necessity for keeping common oral health issues at bay, like cavities and gum disease. You don't have to worry about skipping your semi-annual appointments if money is tight. Paying your monthly premiums for your dental insurance gives you access to 100% coverage for preventive services.
You can get the cleaning, checkup, X-rays, and other treatments you need after a copayment. Research has shown that $1 spent on preventive care can save up to $50 on restorative fees. You'll reduce your long-term oral health expenses while keeping tooth loss at bay.
Avoid Costly Dental Emergencies
1 in 6 Americans has a dental emergency annually. Many results from untreated dental problems, like a small cavity that has progressed to an infected tooth. Delaying dental work opens the door to a painful and expensive oral health emergency. You can lessen your risk of an unexpected dental bill by treating any issues while they are still small.
You can get the quick, affordable care you need using your dental insurance. After meeting your annual deductible, your benefits can pay 50% to 80% of the cost for common restorative procedures, like fillings, gum disease therapy, and root canals. Your dentist will help you maximize your coverage to offset the amount you'll pay out-of-pocket.
Use It Before You Lose It
Your dental benefits don't last forever. They expire at the end of the year, and you'll lose anything you haven't used. Less than 3% of Americans meet or exceed their annual allowance, which means you could lose hundreds to thousands of dollars that could have been spent on your smile. You won't be reimbursed for your premiums or deductible, and nothing will carry over into the upcoming year. You've paid for your dental insurance all year, so why not use it?
Don't Wait to See Your Dentist
You can invest in healthy teeth and gums, even if you're pinching pennies. Your dental insurance is an investment in your oral health that's designed to save you money down the road. Time is running out to use your coverage. Don't wait until it's too late to see your dentist.
About Dr. Nadia Hossain
Dr. Hossain earned her dental degree at the Harvard School of Dental Medicine and regularly continues her education to provide the latest solutions in dentistry. She offers complete services under one roof and accepts many dental insurances to keep a healthy smile accessible, and affordable for everyone. If you need an appointment before the end of the year, contact our office today.